Christmas is the time of year to get the decorations out and fill the home with festive cheer. The aim is to make the interior look inviting, joyful and cosy. It can sometimes be difficult to know how to achieve this effectively. There is a fine line between making a home look Christmassy or cluttered/kitsch. In order to strike the perfect balance, there are several things to bear in mind in terms of Christmas interior design.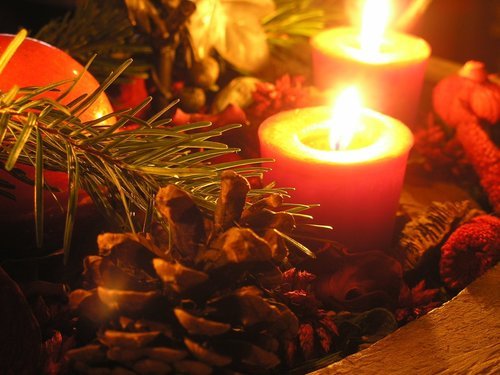 Christmas Tree Placement
When it comes to creating the look of a home interior one of the most crucial elements is the biggest object in the room. During the festive season, this tends to be the Christmas tree as it will dominate the space. It is crucial to place the tree in the right area. Usually, a corner is ideal. If the tree is placed in the middle of the room it can end up looking too oppressive.
Festive Furniture Colours
The furniture in the room should match the Christmas colour scheme. Buying all new furniture for this purpose will not be cost-effective. Instead, it is a better idea to purchase furniture covers from Bemz and use them to decorate pre-existing elements in the room. There are plenty to choose from, ensuring that regardless of the chosen colour layout there will be something for everyone.
A Consistent Decoration Theme
Consistency is essential when decorating the home for Christmas. If the room is filled with elements that do not go together it will look like a hodgepodge of mismatching ideas. Instead, the designer should decide on a theme early and stick with it. The theme could include the colours, shapes, characters and patterns that will be used. For instance, some people like to have red as a dominant colour and fill the room with images of Father Christmas. Others prefer a white reindeer theme. Designers are limited only by their imaginations.
Brightness and Colours Of Lights
Modern lighting offers designers plenty of choice. With smart lightbulbs, they can pick practically any shade and hue. Experimenting with different ones will help them to find the perfect brightness level. When it comes to Christmas tree lights the colours should match the chosen theme.
Functionality for the Big Day
It should be remembered that the decorations must not get in the way of Christmas activities. For instance, if the tree blocks the way to the presents the interior design choices have been poor. The functionality will often depend on the space and how it needs to be used.
Temporary Design for the Season
It is easy to get carried away when decorating. However, Christmas is soon over before people know it. The decorations will eventually have to be taken down. It is therefore important that changes made to the room during the festive season are temporary. Otherwise, it can effect design choices going into the Spring season.